Portland has a Car Problem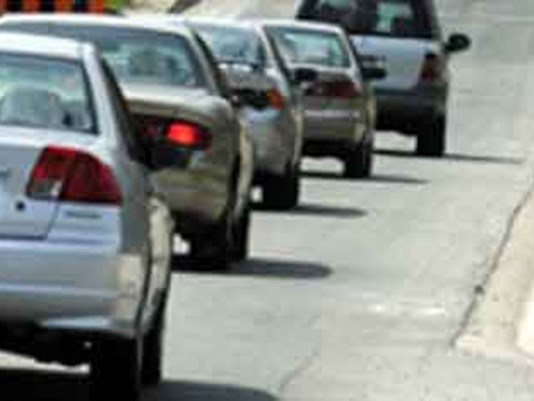 Portland doesn't like cars. City leaders, bicycle advocates and planners do what they can to make driving in Portland difficult, and to encourage people to take public transportation, walk or ride a bike.
I understand the reason. Cars are responsible for roughly 14% of all greenhouse gas emissions*. Cars are bad for the environment. People shouldn't drive.
Portland is not Amsterdam. It's not San Francisco. Unless you can afford to live in the inner-Eastside or Downtown/Pearl, Portland gives you few options to driving. And that's just for the residents. Freight (remember we lost our container business at the Port putting more trucks on the road) visitors, tourists, anyone not a resident….all drivers adding cars to our roads.
It's a badge of honor for Portlanders to say they live a "car-free" lifestyle. I bet many don't. To truly live car free, you can't take an Uber, or a taxi, or ride in someone else's car. If you do, you aint car-free. Various times in my life I have lived car free. When I lived in San Francisco, you didn't want a car, and you didn't need a car. You could get anywhere in the city easily by bus, streetcar, commuter trains. Public transportation infrastructure is amazing. But the first thing I did when I moved back to Portland? I bought a car. Why? You need a car in Portland. You've always needed a car in Portland.
Take today for example. I took my son to day care. Drove. No public transportation there. Or if there were it would have taken hours. Drove to work. (I can take the bus to work but it takes 1 hour each way….a 1-mile walk to the bus stop and then a 45-minute trip to go 5 miles. I'd rather a 15-minute drive and more time with my son). Drove to pick him up. Drove home. Most of those trips were spent stuck in traffic at some point. Traffic is bad. It's hurting our prized quality of life. But no one wants to address it because that means catering to the car. Let's remove car lanes, add bike lines, so we make it easier to bike. For the majority of Portlanders, it's not an option. We don't live in Irvington. Some of us may even live on a hill. Remember what happened during the snowstorms of last winter? Tri-Met wasn't running in my neighborhood and neither was Max 1.5 miles away. Switches were frozen. So I drove.
Portland needs to address transportation for all, not just people who want to save the planet. Which I do too. I don't eat beef. Mostly for health reasons but there's a funny thing about beef. It's production causes more greenhouse emissions than cars do.* Not to mention the methane pollution. You want to save the planet? Point your car hatred toward the beef industry.
So the next time you ride your bike to a brew pub and eat a hamburger and pat yourself on the back, ask yourself if you shouldn't have just driven and ordered a veggie burger instead?